Good Afternoon,
Here is a small write up about my awesome arrows... Thank you!
I recently switched my arrows over to the Element Fire and Ice Carbon Weave, 400 spine. The total arrow weighs 408 grains and still hits 287 feet per second out of an APA Mamba M5 at 27" draw length and 58 pound draw weight. I have been beyond impressed by the quality and performance in these arrows, along with their exceptional design. The only thing better than the performance of the arrows is the customer service I have received from Element! Jeremy has always been available for questions and assistance and is extremely fast getting products out to customers!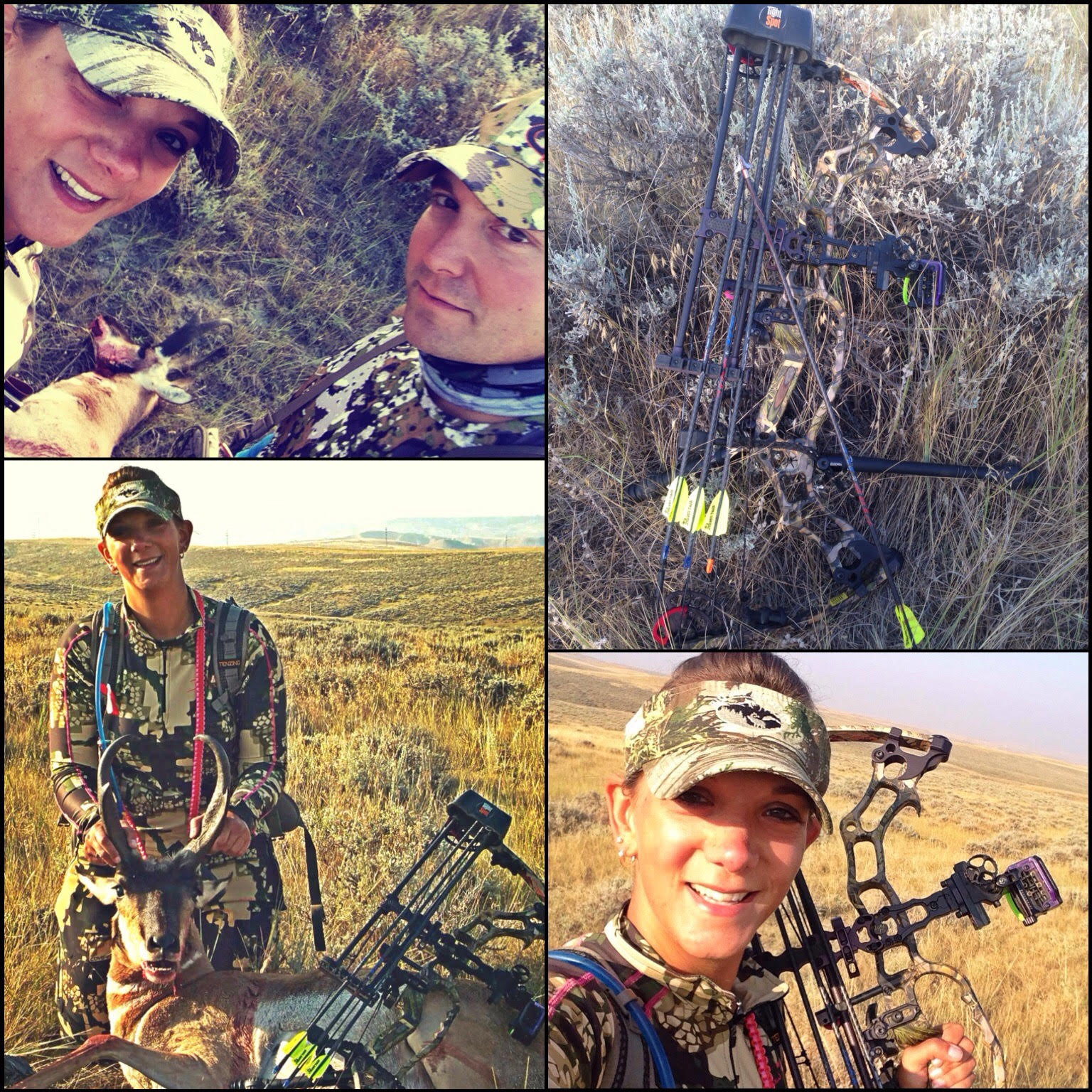 On opening Antelope weekend 2015 in Wyoming, I was able to take a 61 yard shot with complete confidence in my arrow setup! My arrow busted through a rib bone and out the other side, only leaving the fletched end inside. After about a 50 yard walk, my first archery goat was down!!
I cannot wait to continue this hunting season with my Fire and Ice Carbon Weaves, and I hope to share more success stories with these incredible arrows. Thank you Element Archery!
-Christine